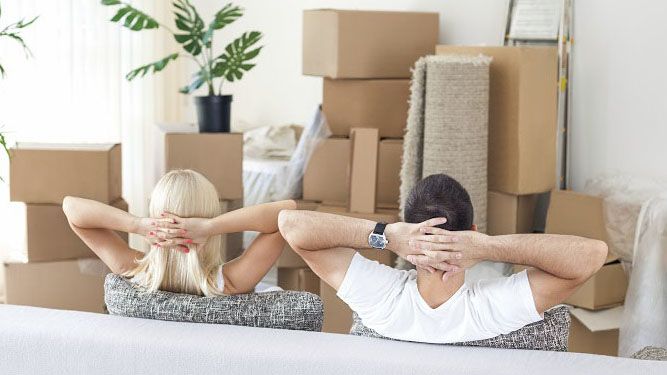 You Are In The Right Place
We Are Everything
You Are Looking For
We Offer Packaging Materials
& Custom Packing Services
Our Professional Services Will Exceed Your Expectations
A house move is always a significant change, however, for many people, planning a move becomes a traumatic process. It all depends on your planning; your move can either be smooth or dreadful. The first step is to plan a move with a professional removalist service, which will make things much easier and easier. Sutherland Shire Removalist is an experienced relocation service that will transition your move from a complex task to a simple and smooth experience. It doesn't make sense for you to undertake this difficult task by yourself while you are offered a professional service. We will answer all your needs and come to you with solutions to complete the task. Risk of something going wrong during the relocation will be diminished when we are in control. As professionals, we are confident in our skills and capabilities.
Sutherland Shire Removalist will provide you with all the packing material needed for the packaging of your belongings including packing boxes, bubble wrap, adhesive tape, shrink wrap and so on. We also make sure that your furniture and other valuables are well secured while they are in the removalist vehicle. We also have the necessary furniture lifts and removal vans, regardless of the weight of your belongings, everything you need for a successful move.
We do not put our trust in people who are just there to carry boxes. Removalists at Sutherland Shire are professionals who are constantly trained. We offer you more than just a removalist service – you will get everything you need for a stress-free home move. Our friendly and flexible management will do everything to satisfy you 100%.
Sutherland Shire Removalist can also help you out with your business relocation, we are experienced in handling office equipment and moving them. We prepare the move in all fine details to minimise the downtime in your business. Our experienced drivers will make sure your belongings arrive safely and timely. Moving to another state? Sutherland Shire can also serve you with your interstate move. Long Distances are welcome, we have experienced drivers to ensure the safety and security of your belongings.
What it includes
Book your move with us today
Need a Commercial / Office Move?
One of our staff members will be in contact with you to discuss your commercial / office Move. Please submit your details in our Enquiry Form on the contact us page or click Enquire Now Below.
If your enquiry is urgent please don't hesitate to call our Staff on 1300 031 089 .
Enquire Now
Get A FREE Quote
At Sutherland Shire Removalist , we offer you the possibility to choose from a long list of services that will take care of your move quickly, safely, and best of all: at a very affordable price.
It is a quick and easy hiring process, which will only take a couple of minutes without the need to have long hours hanging on the phone or having to make any unnecessary travel.